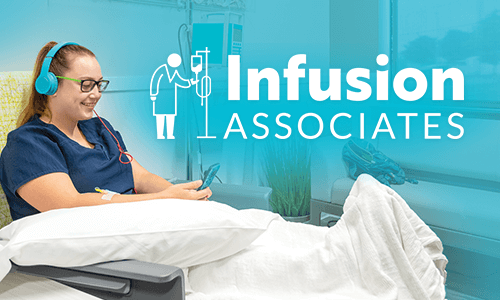 Stress-Free Infusion Therapy
Our sister company, Infusion Associates, provides safe and effective infusion therapy to help relieve and treat your rheumatology condition. It's the same infusion center you've come to know and love from your experiences with AOC, but with a different name. Their warm environment offers all the amenities you've grown to enjoy — including free WiFi, recliner chairs, warm beverages, and more. And, Infusion Associates is conveniently located in-house, so you can visit us for all of your rheumatic needs.
Visit their website to learn more.
Caring for Your Conditions
We specialize in the diagnosis and crafting of treatment plans for rheumatic conditions — including rheumatoid arthritis, osteoarthritis, osteoporosis, Sjorgen's syndrome, and more. Explore our condition categories to learn more.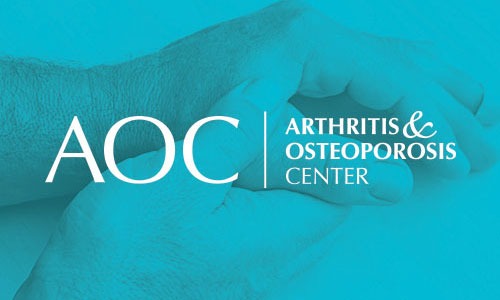 Your Go-To Rheumatology Center
As the only rheumatology-focused practice within 65 miles of Traverse City, AOC is committed to providing quality healthcare for rheumatology conditions. We evaluate and conduct testing to ensure accurate diagnosis and craft treatment plans that keep your lifestyle in mind. We know that your condition may make it painful to do the things you love, and we'll help you find the relief you need to overcome your symptoms and improve your quality of life.
Learn More About AOC
Your Patient Resources
Part of your healthcare journey involves educating yourself on your condition or the condition of your loved ones — and learning what you can do to help relieve symptoms at home. To help you get started, we've created a single location where you can get the information you need.
Our Rheumatology Experts
Together, Dr. Michael Mawby and Certified Nurse Practitioner, Marianne Peacock, have diagnosed and helped thousands of patients. They believe the most important aspects of providing quality care include listening to your needs, establishing an open and honest relationship, and involving you in the treatment plan.